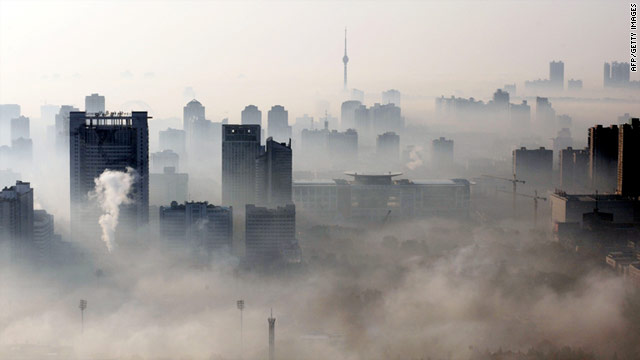 The United Nations Climate Change Conference is like a 'play' driven by the world's media, UN, club of elites, multinational giants, bunches of conservative & liberal politicians and influential political leaders grabbing the attention from the Copenhagen Climate Change Summit (COP 15)  to the Warsaw Climate Change Summit— 'catchy' arithmetic figure of reduction target and advanced framework & guidelines — triggered by the wealthiest nations of the world— always interestingly confronts with emerging nations of the southern world. Conventional energy sources generates carbon dioxide (CO2) that has been the 'backbone' of every established and emerging economy (production and supplies) which has been actually emerged as the tough 'unresolved' factor in every climate negotiation–how to deal with it ?
Mr. Putin who truly knows the significance of his Gazprom, Russia's first rated oil & natural gas company, which supplies more than 40% of the gas to Europe—-is enough to set off the next cold war—-which every Kremliner probably seeking and taking advantage of it. The EU is the little boy and nastiest sufferer in between the unhealthy rivalry of 'Mr. Putin's post Soviet annexation project & US attempt of restoring western model democracy around Euro-Asia region, countering Mr.Putin'.
The US oil giant EXXON Mobil Corporation's mega US fracking project is still in the baby stage to become a potential supplier around the Euro-Asian region to dent Moscow's hegemony. This fracking project has strongly lift concern about legitimacy of Capitol Hill policy makers on their posture about the US Climate Change Policy that seems to be detracting. Plainly, the US posture is making several upcoming climate talks wavering. Rather, who will be leading this post-1991 perceived Cold War era, is not our concern. The only concern we mark is climate justice.
We are still struggling to get a radical energy source that does not produce CO2.  Shifting economies through alternative energy source is still a matter of discussion for Capitol Hill and Westminster's policy makers which is predominantly developing as climate change politics for them. Mr. Cameroon has been repeatedly pushed in to the terrifying hole inside South London and Scots separation movement from the UK. 10 Downing Street ruler needs to strongly engage on anti-fracking project despite of its acknowledgment on 'economic boost' especially beneficial to those Old British ruling class & established oligarchs including Qatari Sheikh based in London.
Today, London is ruled by Kensington Palace based rich Russian Oligarchs likely leverage in British Climate Policy that British bureaucrat unable to deny. Even after the approval from the EU (Jan 2014), this 'fracking' politics is expanding across Trans-Atlantic.
In the eyes of Shanghai & Delhi, developed nations lack legitimacy to inspect on CO2 emission targets because of developed nations 'exploitation' towards nature —of course one of the 'baselines' of today's global warming status. Europe remains one of the topmost producers of CO2 in history. However, what does that mean, whether Beijing & Delhi are allowed to expand economies through CO2 emissions—when future of earth is in such critical condition–simply, say a big 'NO' to it.
Complete disarray occurs when power blocs collide whether in New York for sanctioning any pluralist state or negotiating in any topic on Geneva for clear passes of political deadlock—each has its own 'strategic interest'— military, economy, climate change, international diplomacy & nuclear weapons–exist by the own peculiar definition of each country. The post Cold War era exercises an awesome improving trend of international diplomacy—finding common ground on specific issues by sitting together at any lavish Trans Atlantic Location—-'Accord '& 'Declarations' have proven very catchy word for key global players. Least Developed Countries (LDC) always come across via listening 'happening' commitments (financial and policy) at negotiations table but their implementation has wider loopholes after they fly back to their capital.
Recent policy framework of the EU climate change strategy to curb carbon dioxide by 40% and to increase the share of renewable energy by 27% within 2030 is a positive great start. Well, the EU always has been one of the front runners on climate change issues.  Some of the Scandinavian nations have been actively engaged in empowering global south countries (one of the worst sufferers of climate change) and their support on civilian mechanisms on those countries has been successful.  Nevertheless, broader implementation is necessary that should encircle not only Brussels but also Washington and Beijing (also emerging economies in Asia & Latin America). Washington and Beijing (established & emerging markets) have perceived blockage in every climate negotiations that has halted the progress. No any 'supremacy' should exist in terms of curving CO2. 'Commitment' is always being the rhetoric of Washington DC's & Beijing's policy makers, where business and only business is the bottom lining matter—- concrete implementation is utmost necessary.